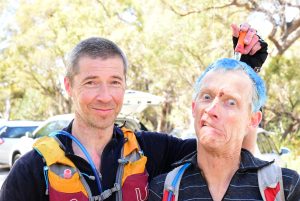 Final results for the Australasian Championship 24 hr and Roving 15 hr events are now available on the Results page. The Interstate and Trans-Tasman Challenge Trophy results can also be found here.
Photos from the finish and presentations have been uploaded. Please go to the Photos page
Greig Hamilton has prepared incredible route visualisation information that shows detailed route information including distance, estimated climb, splits and checkpoints visited (map) for every team.
If you carried a GPS during the event and have a route you would be happy to share, we would love to see it. Please upload it to Rogaining Tasmania's RouteGadget site. Your route will be displayed on the event map.